Kids do Ecology 2010 Poster Session at NCEAS
NCEAS scientists and staff welcomed students, their teachers and students' families to the Center to celebrate the 2010 Kids do Ecology Program. Four classrooms and seven scientists participated in the classroom program this year. Students described their experiments, reviewed their discoveries, and fielded questions from the audience.
The students were well prepared, enthusiastic and presented a great show!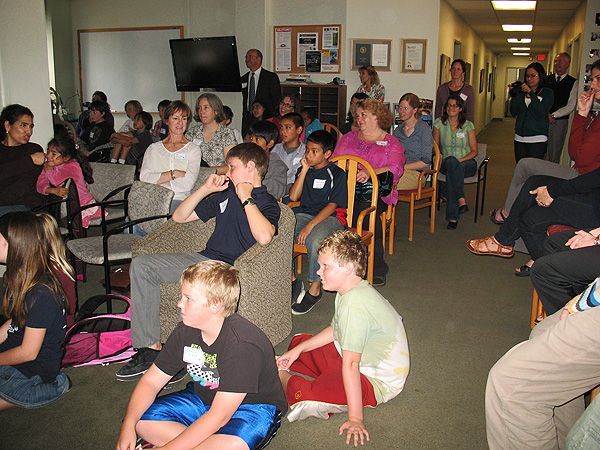 Poster Sessions from Other Years
2010 KDE Scientists
Classroom Projects