Kids do Ecology 2009 Poster Session at NCEAS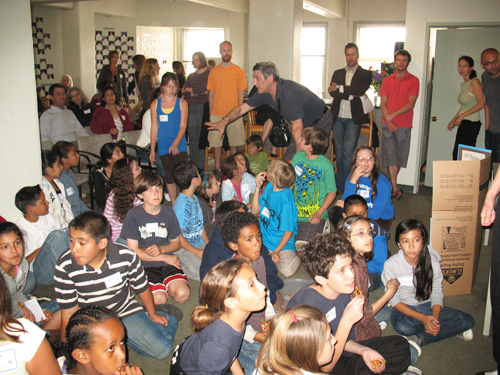 Student representatives and their teachers and families joined NCEAS scientists and staff to celebrate this year's Kids do Ecology Program. Eight classrooms and fourteen scientists participated in research projects this year, and the Poster Session was an opportunity for others to hear about their work and discoveries.
There were projects on bird feeding habits, predator-prey interactions, and the influence of light on bat starfish and urchins.
The students were enthusiastic and presented a great show!
Poster Sessions from Other Years
2009 KDE Scientists
Classroom Projects